09.06.11
And slow soaking rain, please God. We've just about had it here in the drought belt.
Now, now, everyone, take a deep breath. Let's try not to crack up, shall we? I always hate the first two weeks of September anyway. It's cool up north (they're all wearing sweaters to the college football games) but here in Texas, it still feels like August.
In an effort to help you dear readers keep your "cool" let's look at some fall vegetables, shall we?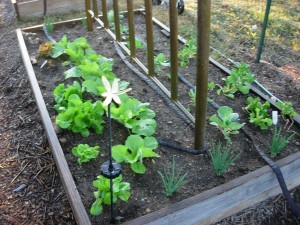 Look at those lovely little cool plants
Lettuce, Brussel Sprouts, Arugula, Romaine. I can feel the temperature drop 20 degrees. Can you feel it, too?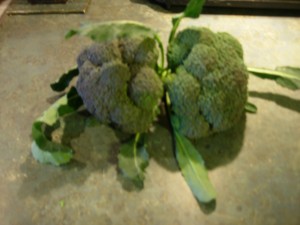 Crisp broccoli
Probably had to put my jacket on before I went out and picked that last winter. Remember jackets? Socks? Slippers? Anything cool?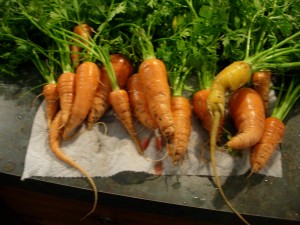 Cool as a carrot
Root vegetables. Crisp, crunchy, cold. Are you getting just a little cooler yet?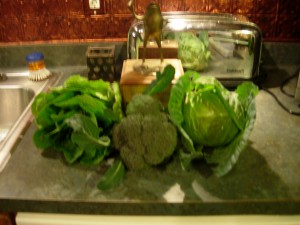 Lettuce, broccoli and cabbage – oh my!
Even the house looks cool in that picture. And quiet. No air conditioner running nonstop.
Like I said, "Can I get a cold front? Please, oh pretty please!"
Tomorrow's column day and Friday, well if I haven't dried up and blown away by then (like my lawn has), we'll find something silly to get into.
Stay cool.
Spreading laughter throughout the world…one chuckle at a time.
Mikie Baker
www.mikiebaker.com