Biography
02.09.11
Mikie Baker began her illustrious career at the Target Snack Bar. After a nearly two year stint at college in Lubbock, she ran away screaming only to find herself the Music Director and disc jockey at KLIF, the mighty 1190. After dining with Art Garfunkel, she decided her radio career had peeked, so she became Creative Director for TGI Friday's restaurants. 11 years and many gold stars later, Mikie started her own marketing firm and made clients happy for many moons.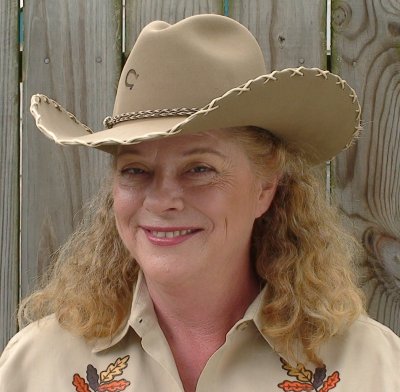 Finally, she chucked it all, moved to the Texas Hill Country to take care of Dearly Demented Mom and the Teenage Eating Machine. Writing is the only thing that keeps her sane. That plus vegetable gardening and hunting for the perfect man.
She's always winning awards and was recently named one of the Top Ten Columnists in the state by the Texas Press Association. She was also instrumental in helping start the Medina Garden Patch teaching 5th and 6th graders at Medina ISD to garden. She appeared regularly on Sunny 96 radio in Kerrville with Diane Travis as well as announcing many of the area parades.
Today, Mikie works for Texas Public Radio as the Community Liaison for three of the five stations – KTXI 90.1 in the Hill Country, KVHL 91.7 in the Highland Lakes and KTPR 89.9 in the Big Country. She can be heard on air during Pledge Drives asking you to support Texas Public Radio. Here's her NPR look.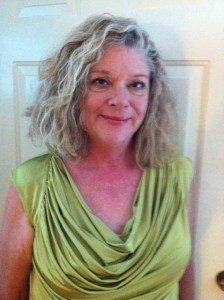 Mikie's available for public appearances and parties throughout the hills.