07.03.11
Though we're all closed up in the house because it's too hot outside to do anything, we're still celebrating the Fourth with BBQ, potato salad, beans and fresh corn from The Funny Farm. And we're being very patriotic.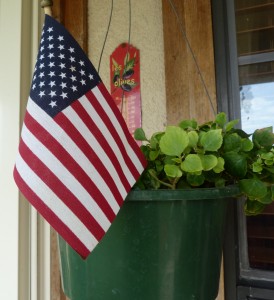 We're waving Old Glory at the Dancing Dog Ranch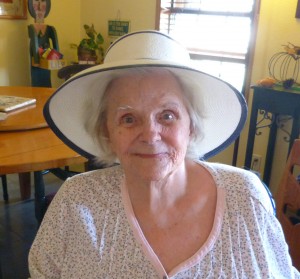 Mom's decked out in Pink, White and Blue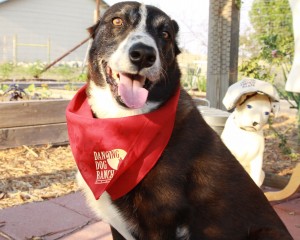 Marshmellow is decked out in Red, White and Black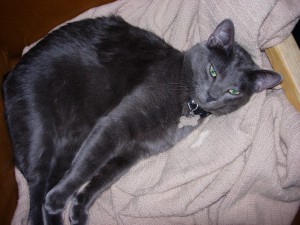 Smokey's just out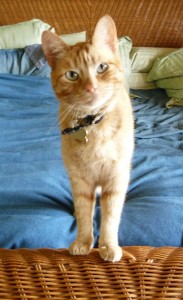 Chuck's a typical redhead
The Teenage Eating Machine is MIA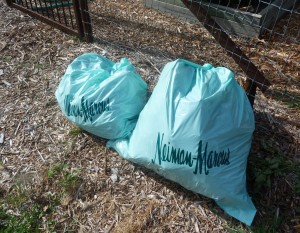 And I've done my patriotic duty in the Garden
Those two fancy Neiman Marcus trash bags (a long ago gift to DDM) are stuffed full of every single squash and zucchini plant from my garden. They also contain about 10,000 squash bugs. Sometimes it's just easier to admit defeat in the War of the Bugs.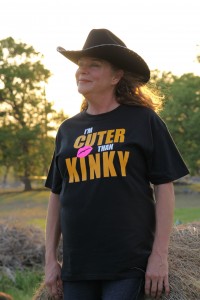 Enjoy your day off from all of us here at the Dancing Dog Ranch!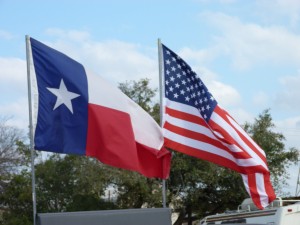 God Bless America and Texas
And thanks to all the wonderful people that have served our country including First Lieutenant Dearly Demented Mom. Happy Fourth of July!
Tomorrow we get things cooking around here.
Spreading laughter throughout the world…one chuckle at a time. Pray for DDM.
Mikie Baker
www.mikiebaker.com