02.26.11
It's official! The soon-to-be mega conglomerate, Medina Mikie, Ink. is under way. This funny lady is official with a d/b/a, a Texas sales ID and a business checking account. Candy Wheeler and the people at the Bandera County Courthouse couldn't have been nicer. For $16 and a seal of approval, I was in business. Then it was off to the bank.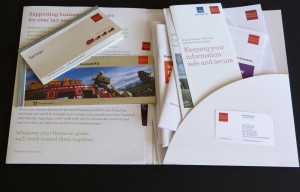 Business in a Box
My friendly banker, Ms. Big Bucks, signed me up pronto. Where we got stuck was on the design of my checks. I just wanted plain Big Boy stub checks. You know the kind – in the leather bound 3 ring holder. The thing's so big, it makes it a hassle to just write a check. A very important feature for a woman who's watching every dime.
Ms. Big Bucks said I could put a symbol on my check and she knew just the thing. She thought she'd seem some check printing compnay artwork for a Cowboy hat and we thought that would be just great since my logo's a cowboy hat with a pencil through it. Problem is she couldn't find the graphic and I can't sit still for more than an hour. She told me not to worry, she'd email it to me.
Later, I got an email with a lovely sombrero attached. I laughed so hard I decided it would be perfect on my checks because it would make everyone else giggle,  too.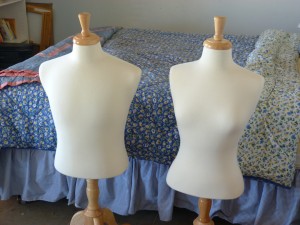 This nice couple came by to celebrate; more about them next week
As thrilling as my banking experience was, Ms. Big Bucks didn't offer to give me this and I think every bank should give their business customers this same gift when they open a new business.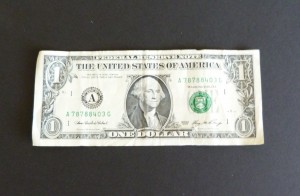 Until you earn your first dollar, you're not really in business now are you?
Thanks to Ms. Big Bucks anyway, for setting me up and understanding my business. Sombreros can be funny, too.
Off to the Bandera Mardi Gras parade. Should get some pretty wild pictures out of that!
Spreading laughter throughout the world,
Mikie Baker
www.mikiebaker.com