02.14.12
I love a parade! I love watching them, being in them and announcing them. This year we took the hard way out. Riding in the parade. Between grooving to the music, throwing beads and Diane Travis' driving, well, I had to come home and take a nap!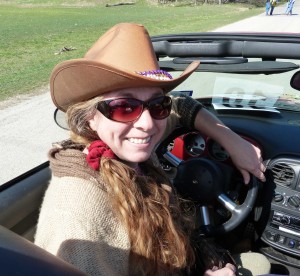 Diane sporting her new UT Orange Cowboy Hat
I like to get there early to see the other entrants in the parade. Let's look at some of them, shall we?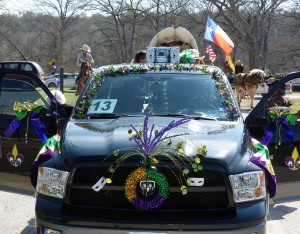 Now that's one classy Ram
Wonder if that thing has a hemi…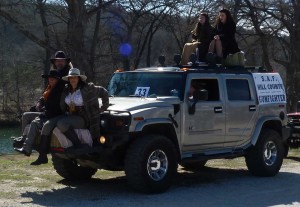 Hummer Hanging
I'm just wondering why you'd want to hang off the front of a Hummer?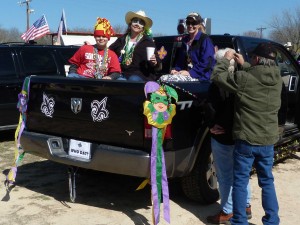 Who Dat?
Wonder if they came up from New Orleans?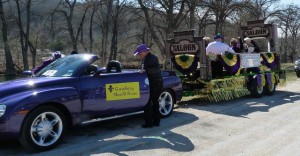 The Shoot Out Guys
They perform every weekend in town. It's Bandera and there's always horses and shoot outs!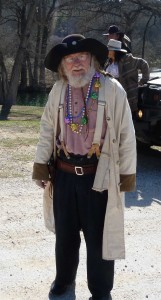 A ferocious gunslinger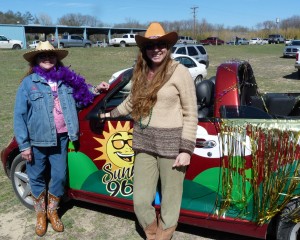 It's time to head out to the parade
The Sunny 96 car was all decorated up and we had plenty of beads, gum and horns to throw. We even brought along a special guest – Stroke of Genius.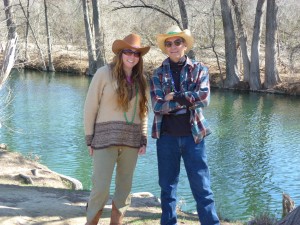 Frankly, I think they were flirting with each other…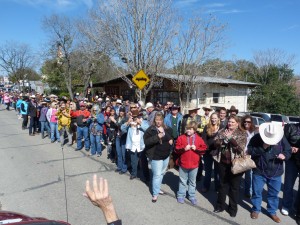 The crowds were massive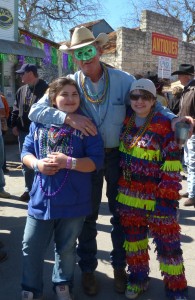 We saw some classic outfits…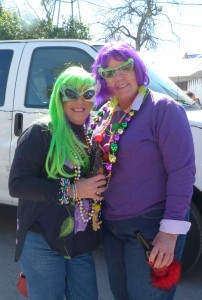 …and BFF's.
It was a fun day that started and ended at the river.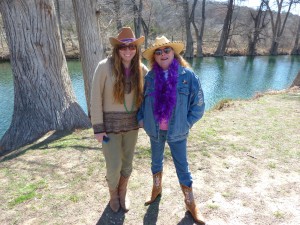 River's coming up!
Couldn't find Stroke of Genius for awhile, but he finally showed up.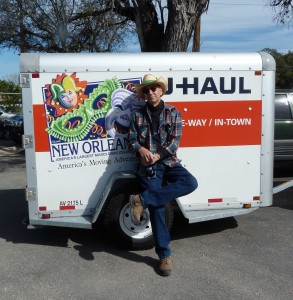 Looks like he's headed to the real thing in New Orleans!
Spreading laughter throughout the world…one chuckle at a time.
Mikie Baker
www.mikiebaker.com