11.24.11
Thanksgiving is officially done for another year so we must turn our sights on gift giving. Whether you bake, make or buy there are so many people to remember. And what better way to make it a fun holiday than with a present that's good for a laugh?
Tomorrow is National Small Business Day and you're asked to buy something from a small business because it helps them so much more than buying something from China. So why not do something easy and fun right in your own home?
Click on my Merchandise icon and buy, buy, buy. You won't have to wait in any long lines and you'll be helping this small business. That will bring many happy returns to my holiday season.
Credit cards ready? Get shopping!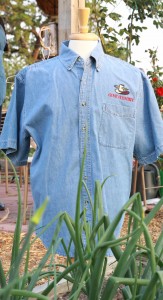 Mikie Baker's Gone Country Collection
Happy shopping!
Spreading laughter throughout the world…one chuckle at a time.
Mikie Baker
www.mikiebaker.com