08.08.11
A few months ago, a box showed up from Wise Injun Spadette. Inside was a really cool little cactus. I liked it, planted it up and slapped it on the porch. As we all know, this is a great year for any kind of cactus and a lousy year for any other living, growing thing.With cactus, the hotter the better, so look what this little fellow did last week.
.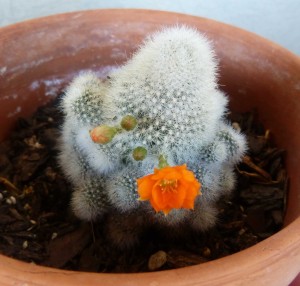 One bloom and three more coming
Being born on Halloween, that color is my favorite. Look what it did after that.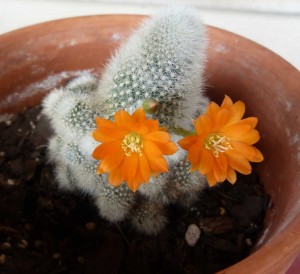 Shame on your dirty mind
Anyway, it had a total of four blooms that lasted for days. Just thought you'd enjoy seeing it. Try and stay cool.
Spreading laughter throughout the world…one chuckle at a time.
Mikie Baker
www.mikiebaker.com