02.09.12
Looking for plans this weekend? Then head to Bandera for their full blown Mardi Gras, Bandera Style celebration. The 11th Street Cowboy Bar puts on a whale of a parade and celebration this Saturday in Bandera. Yours truly might even announce the parade. If nothing else, you'll see Medina Mikie waving at you.
So what's so special about Mardi Gras in Bandera? I think I'll let the pictures speak for themselves…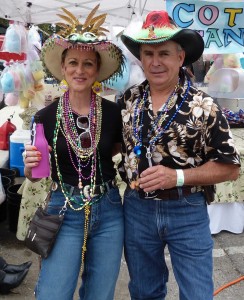 Just your normal Mardi Gras wear…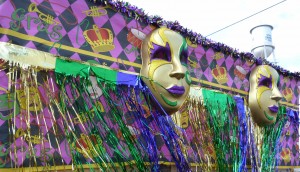 One of the parade floats
Getting into the spirit yet? Let's keep going!
True Party Animals
At least somebody has the time…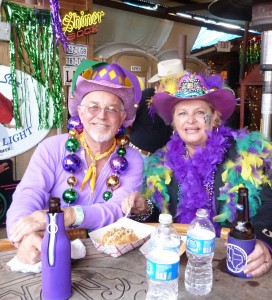 Ray and Ginger King
Award winners for their costumes. And I can see why!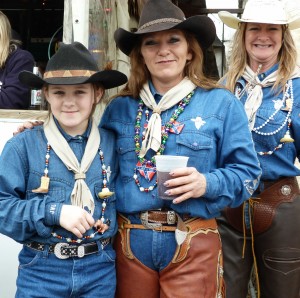 Of course…
…there are lots of Cowgirls and Cowboys on horses. Just can't beat the gorgeous women in Bandera.
So come and join Diane Travis of Sunny 96 radio and me for lots of fun, Bandera Style!
Spreading a happy Mardi Gras throughout the hill country…one bead at a time.
Mikie Baker
www.mikiebaker.com