02.14.12
I remember the first time I was in the Bandera Mardi Gras Parade. It was 2006 and I was promoting Kinky Friedman's run for Governor. There were 7 floats in the parade and probably a few dozen people on the street. My how things have changed.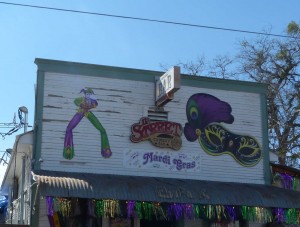 That's until James McGroarty got ahold of Mardi Gras in Bandera
Today there are over 50 floats and loads of fun all weekend long. Let's check out some of the action at the 11th Street Cowboy bar, shall we? Tomorrow more details about the parade.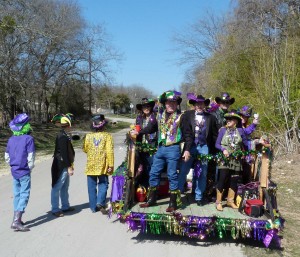 Party Animals
Actually, I think this group of rowdies are the ones that came up with the parade in the first place. They still know how to do it right – with libations in hand. It's 5:00 somewhere, isn't it?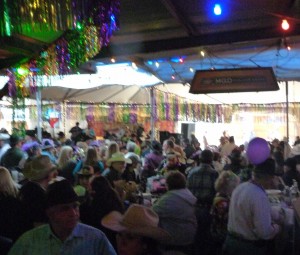 A packed house
When we arrived at the 11th Street Cowboy Bar, this was the scene. It was already jammin' with Cajun music and dancing at 1 in the afternoon. Let's check out the sites, shall we? Boy were there plenty to see!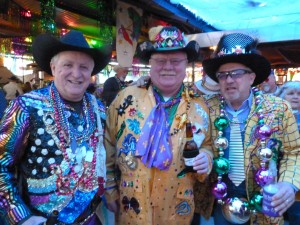 The Bling Brothers
Everyone was totally over the top this year. Never saw such wild costumes!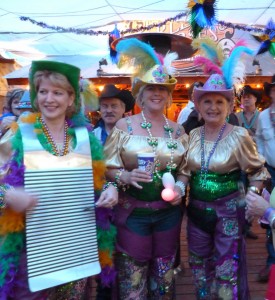 Golden Bling Twins
If I were you, I'd start shopping now for your outfit for next year. I had on a purple boa and felt way under dressed. What I really needed was a mask, though it's hard to take photos with a mask on. How about this one?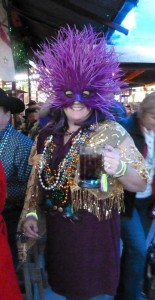 Now that's a classy mask
Of course tasteful isn't really the name of the game during Mardi Gras. Shock value is.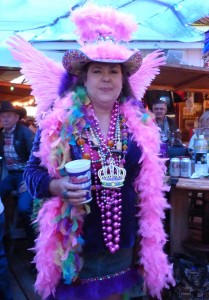 Nothing better than pink angel wings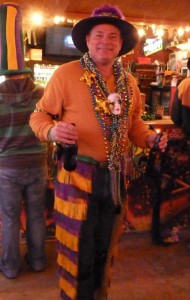 I found a two-fisted drinker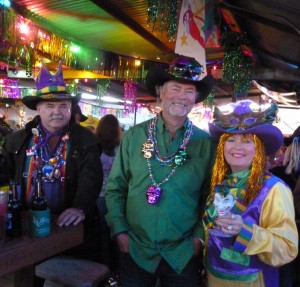 Just love that wig…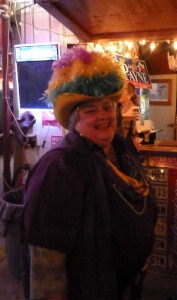 Patrica Moore looking pretty and classy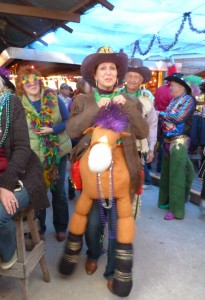 This was the funniest outfit I saw
but then there was the strangest, too
It's all about inner beauty though, isn't it?
All the Mardi Gras fun for today – tomorrow we tackle the parade.
Spreading Mardi Gras throughout the world…one bead at a time.
Mikie Baker
www.mikiebaker.com